<![if !IE]> <![endif]>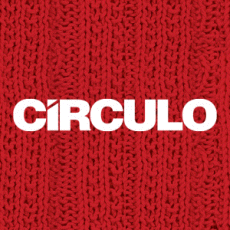 Circulo S.A.
R Doutor Nereu Ramos 360
89110-902 Gaspar
Brazil
List of product entries
This exhibitor shows the following products and commodity groups:

Company & products
Products
Cotton yarns from Brazil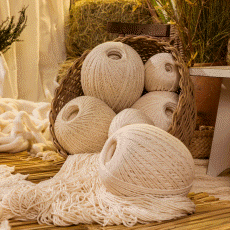 Círculo has several yarn options that carry the quality of Brazilian cotton in its composition, resulting in incredible products that will bring beautiful projects to life.
The unique feel and softness that cotton yarns bring to your fashion and decor designs are unmatched!
Círculo offers cotton yarns in the most diverse sizes, shapes, weights and for different purposes. Yarns that have been on the market for over 80 years and continue to enchant and make artisans from all over the world fall in love.
Check our website for all available cotton yarn options or contact our team.
Anne
Clea
Charme
Anne Sparkle
Jeans
Jeans Lite
Queen
Amigurumi
Amigurumi Maxi
Amigurumi Soft
Amigurumi Pelúcia
Amigurumi Glow
Duna
Natural Cotton
Natural Cotton Maxcolor
Natural Cotton Multicolor Premium
Natural Cotton Maxcolor Sparkle
Natural Cotton Sparkle
Natural Luxury Decor
Natural Cotton Macramé
Natural Cotton Macramé Maxcolor
Apolo Eco
Maxi Mouline
Rubi
Encanto
Mais Bebê Cores
Confete
Urbano
Bamboo
Gorro Kids
Verbena
Imperial
Diamante Baby
Esfera
Ternura
Cléa 5
Abecê
Alice
Amore Baby
Fofura
Mollet
Mais Bebê
Trademark
Amigurumi
---
Amigurumi Glow
---
Amigurumi Kits
---
Anne
---
Charme
---
Circulo
---
Circulo Yarns
---
Clea
---
Jeans
---
Jeans Lite
---
Maxi Mouline
---
Natural Cotton
---
Whoopee