<![if !IE]> <![endif]>
De Bondt B.V. / Scheepjes®
Mercuriusweg 16
9482 WL TYNAARLO
Netherlands
List of product entries
This exhibitor shows the following products and commodity groups:

Company & products
Company
Company profile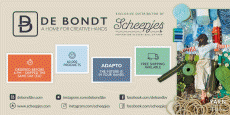 Company portrait
De Bondt is the largest combined haberdashery and yarn wholesaler in Europe offering fast delivery worldwide to specialist retailers and the clothing industry. At De Bondt service comes first, orders placed before 18:00 CET are shipped the same day. We deliver a convenient customer experience through digital innovation. Our one-stop-shop offers more than 60,000 products covering all major brands (including our own brand of Scheepjes) in a single shopping cart. By providing a quick and smooth shopping experience we enable you to spend more time assisting your customers. De Bondt provides an easy and intuitive web shop which we encourage you to try.

Wide Range of Products
With a huge range of 60,000 items, spread across at least 42 different brands, including our own private labels, De Bondt is the one-stop-stop for specialist retailers, wholesalers and the clothing industry.

Scheepjes
De Bondt is the exclusive distributor of Scheepjes yarns. Scheepjes has been a part of the De Bondt family since 2010 and has experienced tremendous growth from that moment on. It has become a leading brand with a large international fan base, known worldwide for the annual Scheepjes CAL, YARN Bookazine, YARN The After Party and Pretty Little Things, and beautiful yarns with an extensive range of colour choices.

Shopping Made Easy
We try to make your online shopping as easy as possible, which is why we offer you a clear, well-organised web shop with handy categories and a great search function. Using your smartphone as an Instore scanner makes your shopping experience even more convenient!

Same Day Shipping
We aim to ship your order as quickly as possible. Orders placed on weekdays, before 18.00 (CEST) are picked and packed the same day. Packages are shipped via DPD, UPS-standard or UPS.

Make sure to check our websites www.debondtbv.com and www.scheepjes.com. The De Bondt family is looking forward to welcoming you!
Products
YARN Bookazine 13 Wadden
Trademark
De Bondt B.V. / Scheepjes®
---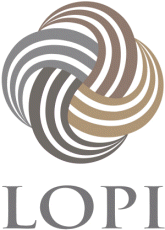 Lopi®
---

Scheepjes®