<![if !IE]> <![endif]>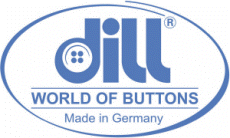 Dill Knopffabrik GmbH & Co. KG
Beierfeld 5
95671 Bärnau
Germany
+49 9635 800

+49 9635 8037

List of Products
This exhibitor shows the following products and commodity groups:

Company & products
Liquid wood buttons "Made in Germany"
ARBOFORM® is made from 100% renewable raw materials and is biodegradable.
This material contains lignin, which is second only to cellulose as the most abundant natural polymer. Lignin is a by-product of the pulp industry and the volume produced worldwide is about 50 million tonnes per year.